Mobile and Responsive Web Design
Cleveland Responsive Web Design – Mobile Website for Businesses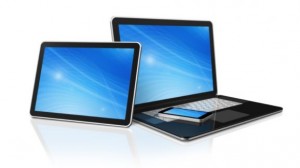 Designing and developing websites that work well on mobile devices — known as a mobile website, or a site with responsive web design — is an important aspect of the work we do as one of today's leading responsive web design companies. This importance is reflected in the conversations we have with clients, almost all of whom list "support for mobile devices" as one of their top goals for a redesign.
It's crucial in today's competitive online environment that you have a high quality responsive web design which utilizes the industry's latest best practices and growing trends. An intuitive and attractive mobile website makes your business accessible to the rapidly growing mobile consumer base, and it will absolutely become a difference maker for you and the results you see.
Additionally, responsive mobile web design ensures that your website and your business stays in the good graces of the most popular search engines, including Google, who now prefer to highly rank a website with responsive web design over one which does not.
Call Budget Marcom today at 440.653.9911 and we'll provide you with more information on how we can help your company succeed with a high quality responsive web design, staying at the cutting edge of today's online marketplace.