News
Check back often for our latest news.
Budget Marcom Solutions' owner Dan Portik partners with sales expert and best-selling author Tom Hopkins to co-author book on new online selling techniques
November 5, 2016 (Cleveland, Ohio) Dan Portik, owner of Budget Marcom Solutions, LLC in Avon, Ohio, has been acquiring new business and clients over the past three years using his unique online selling system. His cyber-prowess even caught the attention of world renowned selling guru and motivational speaker Tom Hopkins who responded to one of Dan's LinkedIn messages.
Tom, the author of "How to Master the Art of Selling Anything™," which has sold over 1.6 million copies worldwide, was so intrigued by the contents of Dan's message and concept that he had one of his executive team members contact Dan to learn more about his proven online selling strategy. This led to further discussions and an agreement to co-author a book dedicated to helping others learn about this effective online selling system. The book, currently untitled and under development, is scheduled to be published and available online and in bookstores in 2017.
According to Budget Marcom Solutions' owner, Dan Portik, the power of online selling became more evident as he saw companies increasing their use of online videos and targeted messaging through "business" social media channels like LinkedIn, YouTube and Facebook. "In fact, our unique online selling system has led to new projects with several out of the area clients where we have never met face-to-face – having conducted all communications through email and online tools." states Mr. Portik.
"Value conscious companies big and small are continually searching for ways to increase their bottom lines and we're hoping that the new book will become a must-read for today's tech savvy sales people." "I'm always eager to develop new ways for sales professionals to get better results," adds Tom Hopkins, "I'm excited about what Dan Portik brings to this collaboration based on his own success in selling via social media."
"I'm seeing online devices such as smart phones and tablets becoming the main channels of businessto-business selling and communications as they are replacing in many cases phone calls and personal visits," states Portik, "I'm hoping this new book can serve as a guide to help young and veteran sales people everywhere learn how to turn these devices into powerful selling tools."
For more information about the upcoming book contact Dan Portik at Budget Marcom Solutions, LLC. at 440-653-9911 or dan@budgetmarcom.com.




A note from our President

In this month's video newsletter, we will be introducing our new division Budget Video Solutions . In addition, SEO Expert Matt Travers talks about what trends will be affecting Google search ranking in 2014. Also, Dennis Pavan discusses the benefits to working with Budget Marcom Solutions. So feel free to watch at your convenience and visit our newly redesigned website to find out more about our company's services and how we can help you moving into the new year. Have a great day and God bless.

— Dan Portik

---

New client of the month and a word from one of our marketing partners



All of us at Budget Marcom Solutions hope you have had a fantastic business year. With this in mind, we would like to introduce our newest client of the month Royalton Food Service. Budget Marcom Solutions was recently awarded a two year agreement to develop and implement all marketing communication materials and campaigns to reach the company's audience The campaigns will include new messaging, branding, social and video. Click HERE to find out how we can help your company with all its Marketing needs.

In addition, BFL Communications owner Dennis Pavan talks about the advantages to working with Budget Marcom Solutions.






Introducing our new division Budget Video Solutions


Due to the overwhelming requests from our customers for video production, we have created a new division to accommodate this need. Now you can develop high quality low cost videos to spearhead your 2014 marketing efforts.

---


SEO Tips and trends

for the new year




Hear from SEO Expert Matt Travers on what will be the most important things to consider in SEO and on-line marketing moving forward in 2014.


Make Sure You Check out all our services at www.budgetmarcom.com!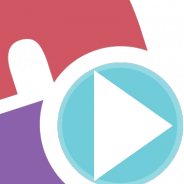 If you have not already seen our introduction video, check out what we are all about.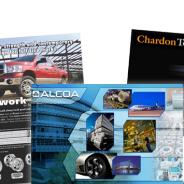 We offer many services that can help your company – check out the site and see examples of what we have done for others!